Overview
ERP Software Solution for Commission Agents
A complete ERP Software Solution for Commission Agents that meets all the needs of modern day Arthiyas. It is designed to help you eliminate all the complexities of business automation such as organizing your Financial Accounts, Cheque Printing and Export Facility for each report to MS Word, Excel, PDF, WordPad, HTML and SMS Plug-in. This means you will not need to sweat your valuable time over details of any associated inventory or accounting problems. Our Aarath Plus ERP software is user-friendly new generation software, which can be used and applied without any prior knowledge of accounting or software training.
Our Mandi software provides special features which cover all major aspect of accounting functions including voucher punching …(payment, receipt, contra, journal, and memorandum), all books of accounts, cash/bank/day/ledger book, ledger/group summary, trial balance, profit & loss, balance sheet. This is just simple to use inventory modules covers all major inventory functions like purchase, sales, challan, stock summary, sales/purchase register, customer account, business report etc.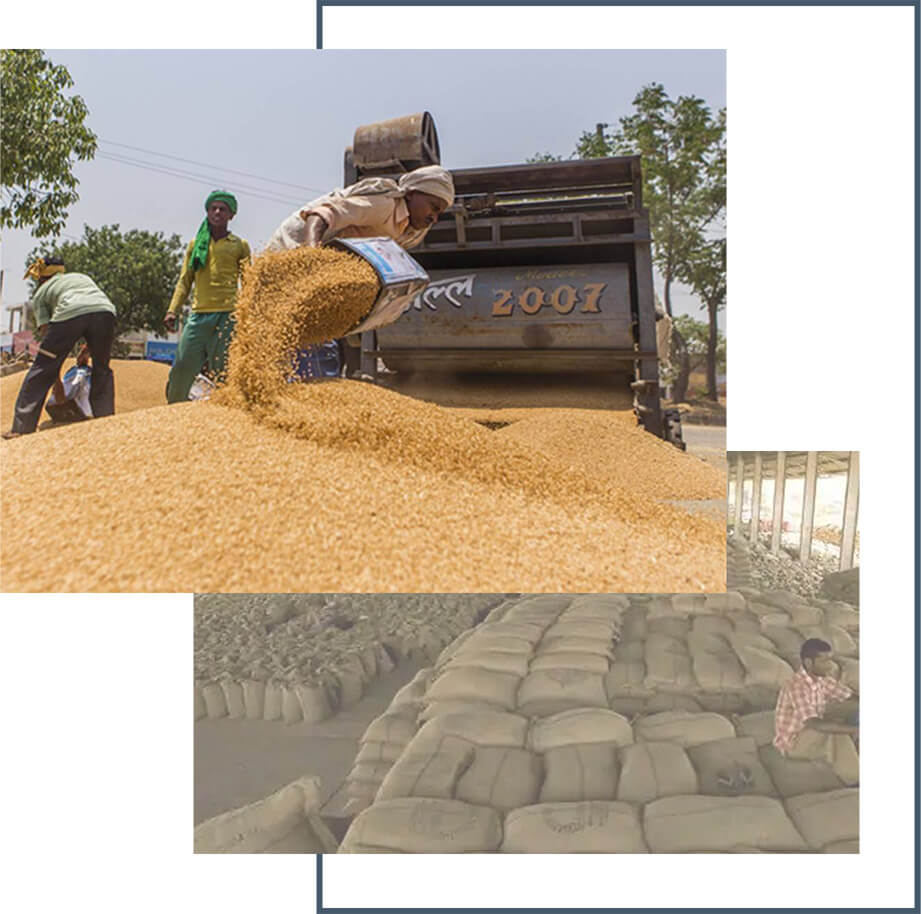 Features

Multi Firm Accounting
Aarath Plus software allows you to maintain more than one firm in single software. Our accounting software specialized solution for SabjiMandi, Aarath, Vegetable, Fruit, Pesticides, Grain & Dry Fruits merchants. Our accounting software is intelligence and integrated solution for Mandi industry.

Multi User Accounting
Aarath Plus multi-user accounting software helps you to share your ledger with external accounting team or client so that all the discrepancies can be avoided.

Single Entry For I-Form With J-Form
This module provides complete solution for both I-Form and J-Form. In Aarath Plus Software, these entries can be maintained in a single entry transaction screen. All the "I-Form" and "J-Form" entries are posted in respected registers.

Company Wise Inter Balance Checking
Aarath Plus software programs allow you to check your balance sheet to make sure assets and liabilities have the correct balances. If there's an account with an incorrect balance, you can pull up the detail of that account to find the entries that caused the error.

Balance Checking In All Firms
Aarath Plus software allows you to check the balance of multiple firms at the same time. You can run the report across multiple years to compare values. You can check values for a specific finance book with this accounting software.

Sauda Register Entry
Aarath Plus software is specially designed for maintains the Sauda register entry. It is used for daily basis large number of transactions which consists both sell and purchase. It is quite natural to maintain all these data accurately and process them in speed for further activities.

Broker Bargain Register
Aarath Plus software is specially customized for commodity brokers and commission agents. It contains bargain record where commission from buyer and seller can be charged. All bargains of the month are billed to both the parties in the form a consolidated bill to each party at the end of the month.

Lifting Report
You can maintain multiplemandi's data under one software. You can use this software to produce the Lifting data report, which provides a variety of data related to lifting, including data about the products and partners involved, the volume, and the lifting date.
Stock Transfer
You can use this function to transfer a stock order for a subcontractor from the supplying plant to the receiving plant in one step.

Bardana Stock Entry
In Aarath Plus software you can record the sale of Bardana (gunny bags). You can trace the Bardana stock in balance sheet and the accounts and the opening stock, purchases and sale of Bardana.

Automatic TDS Returns
A Complete Software to manage financial accounting books and Mandi reports for commission agents and business organisation with advance features like Mandi wise stock reports, interest calculations, TDS summary, milling process etc.

GST Returns
Aarath Plus software is advanced software to simplify GST return filing process. It has a complete tax management feature which helps in generating GST invoices and file GST returns.

Ledger Voucher
Aarath Plus software generates multiple vouchers at the same time.You can view a ledger account with the corresponding voucher details.

Bank Reconciliation
Bank reconciliation is the process of matching the balances in an entity's accounting records for a cash account to the corresponding information on a bank statement. Aarath Plus software is full web; cash matching is an accounting/bank reconciliation software. It can match any match able data.

Reorder Stock Report
Reorder level of stock in accounting software is a preset level of stock at which the business places a new order with its suppliers to obtain the delivery of raw materials or finished goods inventory.

Integrated Inventory and Accounts Module
Our integrated accounting software offers all of the advantages of a standard accounting system, and provides an additional benefit that stand alone solutions cannot.

Ledger/ Ledger Group Periodic summary
The ledger group periodic summary provides the monthly details of payments or receipts for the selected ledger. This report also displays the total number of ledger vouchers for each month along with the variance as compared to the ledger vouchers in the previous year during the same month.

SMS/Email Integration
SMS and emails can be configured to be sent to clients for various purposes. Aarath Plus software maintains SMS/ email information being sent from system.

MandiDhara Interest
Aarath Plus software offers the MandiDhara Interest feature; with this you can also use the Balancing Method Interest, Direct Interest features.

Multiple Voucher Entry
This feature helps users to create multiple payment vouchers with one configuration. You can customise the multiple voucher entries at the same time.

Crop wise/Item wise Sales/Purchase/Profit Register & Accounting
Best accounting software for commission agents across the world. You can prepare yearly and multi-period Profit/Loss statement report and Standard Balance sheet with personalisation.

Final Reports (Trial balance/ Profit & Loss/ Balance Sheet)
When you log in to your account in this software, you'll be greeted by a dashboard that shows you an overview of your account activity and key metrics, such as cash flow, profit and loss, balance sheet, expenses, accounts payable and receivable and sales. Some allow you to customize what you see first by rearranging the information. You can create final report in this accounting software.
Pesticides
Aarath Plus software is useful for Pesticide Fertilizer Shops using to make their business better.With this software you can keep track of what crops you've treated, what pesticides you used, and when you applied them.
Testimonials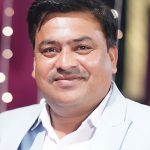 Vinod Garg
SANWARIA COTTON & OIL MILLS,JIND
All featured in this software program I even have never visible in apart from software program. Thank You Aarath Plus Software. Aarath plus software is India's quality software.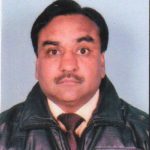 Rakesh Garg
SHRI HARI SPINTEX LTD,MAUR MANDI
Managing anaj sector is easy with Aarath Plus software. A complete solution for handling everything related to the Mandi arena. Hassle free, apt calculations and much more. Thanks to Aarath Plus software for introducing this product to me.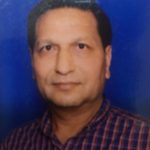 Makki Mal Babu Ram
GONIANA MANDI
Good Software… It is great to work on this software as it gives us the access to create a report. Aarath Plus software saved a lot of time with its new and advanced features.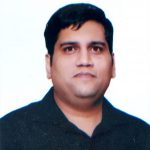 Kaur Chand Pawan Kumar
GONIANA MANDI
Aarath Plus Mandi Software is Intelligence and integrated solution for Mandi Industry. Aarath Plus is a complete real-time Mandi Software with advanced features.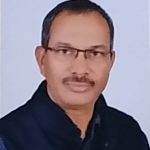 Devi Lal Inder Sain
FAZILKA
It is a good software program to manage all the commercial enterprise dealings related to Mandi. Just installation it and forget about all your issues. Highly Recommended Aarath Plus software.
FAQs
General Questions
How many companies can be created in your software?
You can create Unlimited number of companies in our software, there is No Limit for number of units you want to create
What is the procedure for Annual AMC Charges, Firm-Wise or Single Package charges?
The AMC to be paid for Single Package or Software only, you can create multiple firms in one software, if you wish to have more software copies there will be AMC for each package installed
How many types of business work in your software?
You can manage businesses like Kachi Aarath, Pakki Aarath, Rice Sheller, Cotton Factory, Oil Mills Unit, Spinning Mills, & With Yield Chart through our software
Do you have production entry in your software? And how it works?
Per Day Change of % Production Entry Req
Is there any Security wise feature in your Software?
Yes, there is security feature for various levels in our software like User Wise Company Setting Separate & Lock To All Entry, Back Date Lock, No Change & Delete Rights To User
Contact
Get In Touch
Want to get in touch? We'd love to hear from you. Here's how you can reach us…
Company Name:
Infoway IT solutions
Website:
Head Office:
SCO No. 40, 2nd Floor, Pocket No. 1, NAC Rd, Chandigarh, 160101
Call Our Representative at:
Request A Free Demo
Please fill out the quick form to request a free demo and we will be in touch with lightning speed.